Beauty from the Heart
Available on Apple, Spotify, Acast and most other podcast providers
Beauty from the Heart is a space where I interview some of my favourite people from the beauty industry. Series one launched in summer 2019 and was dedicated to those inspiring positive change, in particular brands and people contributing to charitable causes. Series two launched in spring 2020.
Here's a podcast player to scroll and find your favourite guest. Below you'll find a little more detail on what each conversation is about.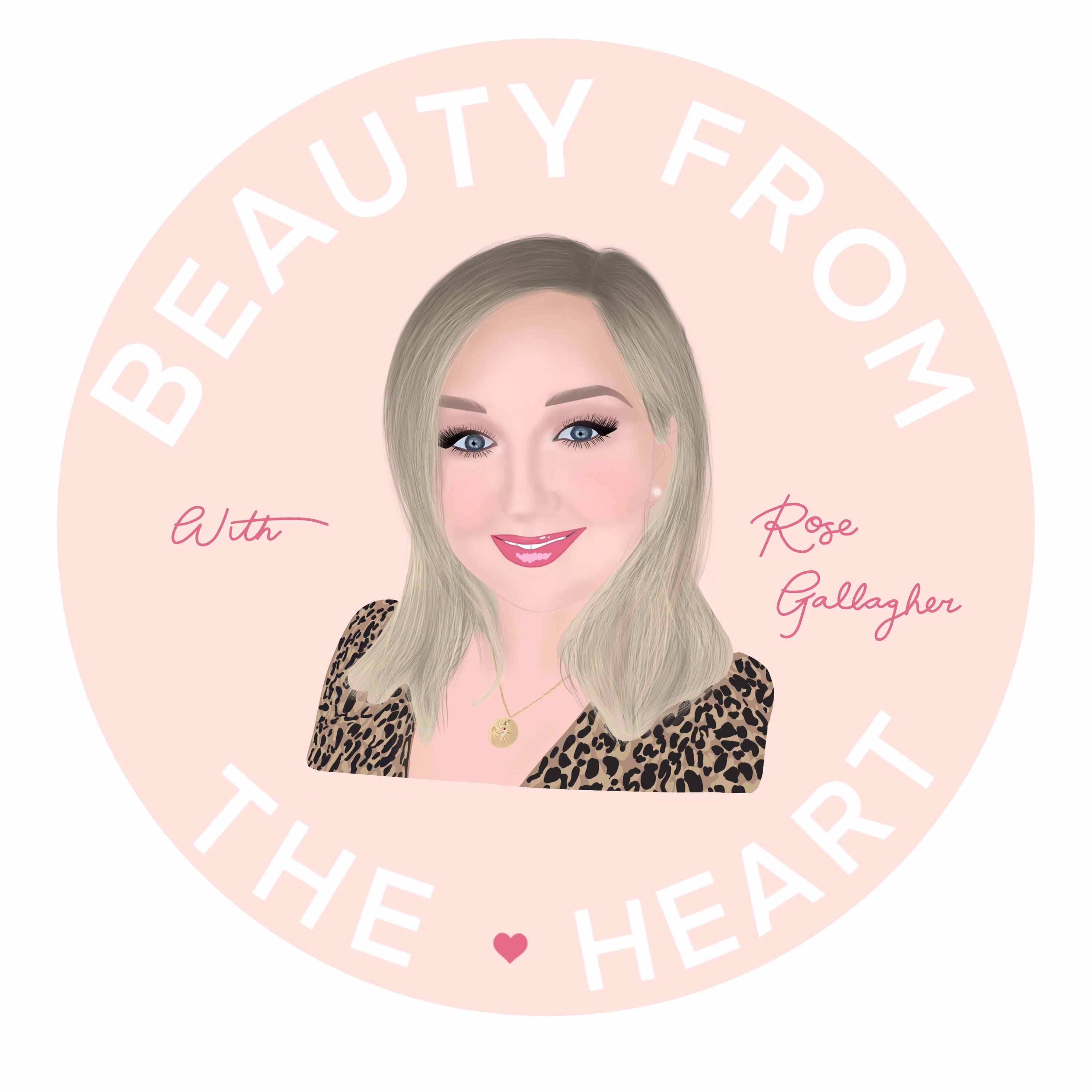 Behind the movie magic with Graham Johnston, hair and make-up director of Love Actually
–
Beauty from the Heart
Let's be honest, Christmas is going to be a bit different this year. When I was thinking about some of the things that mean most to me at Christmas, watching Love Actually is at the top of the list. Taking us behind the scenes today is the Hair and Make-up director from the film, Graham Johnston.Graham's CV reads like a list of some of the biggest blockbuster films of the last 20 years. We talk Bridget Jones' Diary, Spiceworld and Trainspotting alongside touching on my favourite Christmas movie. Here are a few of the things we discuss in this episode that you may wish to take a look at. Graham Johnston: https://www.imdb.com/name/nm0426649/Love Actually trailer: https://www.youtube.com/watch?v=H9Z3_ifFheQBridget Jones' Diary trailer: https://www.youtube.com/watch?v=EH9CWWqb-6ESpiceworld trailer: https://www.youtube.com/watch?v=BmSBtOHzGPMTrainspotting trailer: https://www.youtube.com/watch?v=8LuxOYIpu-I Our GDPR privacy policy was updated on August 8, 2022. Visit acast.com/privacy for more information.
Sali Hughes and the Beauty Banks: How Sali and Jo Jones created a charity that contributes hygiene supplies to vulnerable people, for example homeless shelters, schools and hospitals.
BECO: Camilla Marcus-Dew, co-founder of BECO, joins me to discuss her social enterprise that employs 80% blind, disabled or disadvantaged people, all in the name of providing opportunities for those that need them and making incredible soaps. We also talk to Michael who has worked for BECO for some time, as he shares his journey of working within the business and bonding with his new guide dog.
Caroline Hirons, the Eve Appeal and Give and Make-up: Caroline shares the story of how she created an initiative to provide women's refuge shelters with hygiene supplies. She also discusses her partnership with the Eve Appeal as one of their brand ambassadors, a charity dedicated to raising money and awareness for cervical cancer.
Sam and Nic Chapman: Sam and Nic delve into a little bit of everything; their journey from the beginning, how hard work and perseverance paid off, and the past troubles they overcame to become the women they are today.
Senior Pro Artist Dominic Skinner, MAC Cosmetics and Viva Glam: Discussing the story of Viva Glam which has raised $500 million dollars worldwide for HIV and AIDS charities, and how they are now expanding to support more causes.
A journey of grief with Hannah Martin: Hannah shares the story of losing her beloved mother before her time to cancer, exploring the journey before, during and after this loss.
Estee Lalonde and the true love and loss of our pets: Estee tells me about her gorgeous greyhound, Reggie, who sadly passed away last year, and we discuss the profound love we can feel for our pets.
Amy Conway, Bobbi Brown and Smart Works: Exploring the relationship between Bobbi Brown and Smart Works, a charity designed to prep women for job interviews. Patron of the charity is HRH Meghan Markle, Duchess of Sussex.
David Petrusich and Herbivore Botanicals: David discusses the team-led approach to charitable contributions from Herbivore Botanicals. A percentage from a number of products goes towards niche LGBTQIA causes, for example supporting black women in the trans community.
Amanda Confusione and IT Cosmetics: Employee number six of the brand, Amanda has been with IT Cosmetics since their inception. She discusses their Look Good, Feel Better partnership, and how they strive to achieve positive change through methods such as no retouching and casting real women as models.
Lancome and the National Literacy Trust: Lancome discuss their partnership with the National Literacy Trust and mission to help young women across the UK and worldwide to enhance their literacy skills and feel confident in the workplace.
Callie Thorpe: Callie talks all things self-love and body positivity as one of my favourite activists in today's climate. I love her passionate approach to every female form!
Azzi Glasser: Azzi takes us on a journey of fragrance and tells the story of how she creates perfumes for all kinds of situations. Whether she makes a scent for an actor to get into character in a film or makes a bepoke blend for someone who wants their own signature scent, this is a fascinating tale of the senses!
Trish McEvoy: Trish joins me to talk about her philosophy on how time is the greatest gift, and shares tales from her life and career.
Bobbi Brown: Join Bobbi Brown for a special 10 minute bonus episode. I was amazed at how much wisdom Bobbi managed to share in such a short space of time. Short, sweet and inspiring.
Zoe Boikou on creating Zoeva Cosmetics: Zoe opens up about her very personal inspiration behind creating what is now a worldwide empire, Zoeva Cosmetics. She shares the story of her childhood, unfortunately one that included wanting to be free of a violent household, and the happy ending her family have gone on to experience.
The Power of Friendship with Bryony Blake: Make-up artist Bryony joins me to talk all things friendship, and those that occur for a season, a reason or a lifetime.
Iconic movie makeovers with Laura Capon: Laura and I reflect on some of our favourite fashion and beauty moments in films from times gone by, with special attention to the iconic movie makeover. 
Model memories with Lisa Snowdon: Lisa shares her modelling story from the very beginning, from her early years at Italia Conti to what she learned from her time with some of the UK's best make-up artists.
Tales of trusting your gut instinct with Ruby Hammer: Now one of the world's most recognised make-up authorities, she has been a make-up artist for over 25 years and was one half of the iconic Ruby and Millie make-up brand.